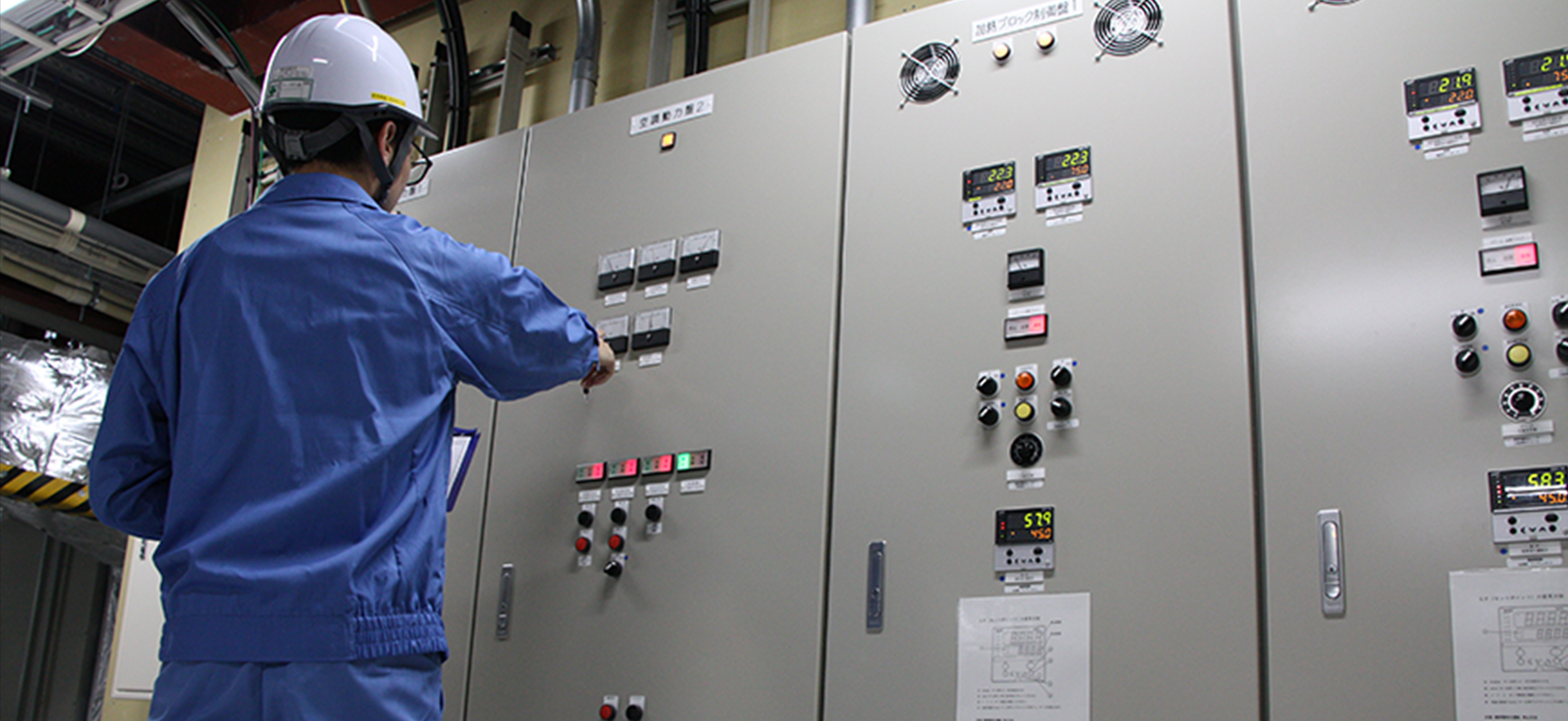 Message from the President
Since its establishment in 2011, JM TECH Co., Ltd. has specialized in providing operational management and maintenance services for infrastructure equipment at electronics manufacturing plants, and has supported manufacturers' production activities.
JM TECH offers a total management service for the infrastructure equipment, covering power necessary for plant operations, gases and specialty chemicals. As an expert in industrial infrastructure management, we are always striving to sharpen our technical service capability so that we can continue to promote greater efficiency and enhance safety and quality for our customers' manufacturing sites.
Noriyoshi Yamato
President and Representative Director
JM TECH Co., Ltd.
Business
■ Centrally monitoring facilities
■ Management of power equipment
■ Management of electrical equipment
■ Supply management of gas
■ Supply management of specialty chemicals
■ Transportation of gases and specialty chemicals